Tree Nurseries – a step to sovereignty
Imagine each village in the world having a tree nursery. This one small change could lead to massive benefits; climate change, land degradation, water shortage, and biodiversity loss could all be limited or even reversed. Decentralised upscaling of tree production and carbon farming activities are key elements for sustainable land management and the preservation of natural ecosystems. To demonstrate how this may work and be scaled up in rural Nepal, Ithaka created an independent and farmer-managed tree nursery network. It guarantees the supply of high quality and biodiverse tree saplings to project villages and every interested farmer.
By summer 2018, eleven tree nurseries were in full production and - with still some appreciated support of the District Forestry Office (DFO) – provided 43.000 tree seedlings for this year's planting season. The sheer quantity paired with a good diversity of 25 - 30 multipurpose species in the portfolio can be considered a great success.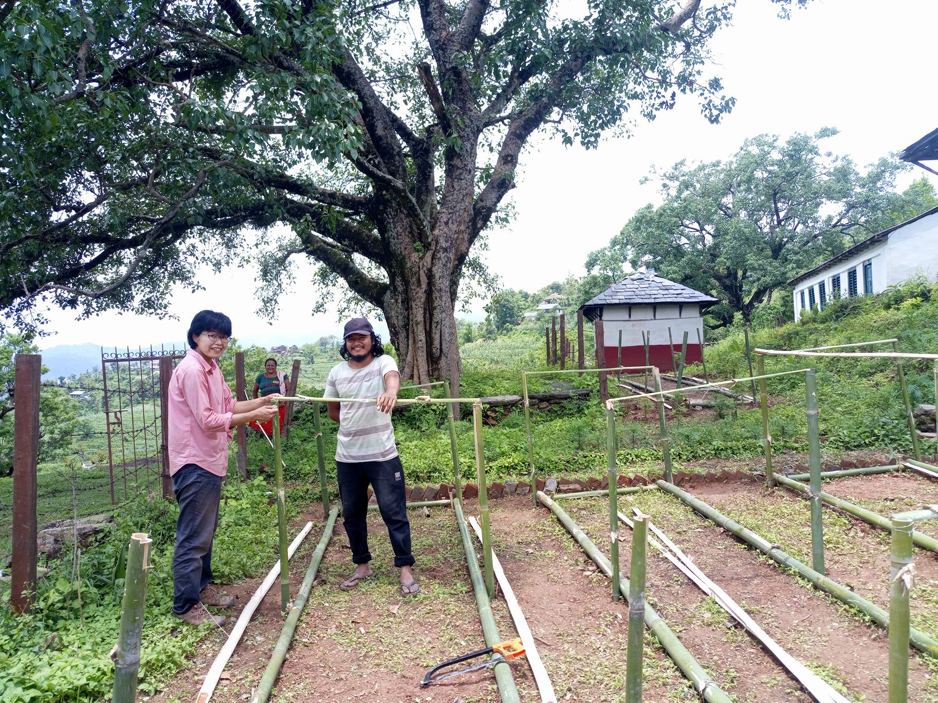 Figure 1: Volunteers of the DFO and the Kathmandu Forestry College (KAFCOL) supporting the setup of the 2nd Nursery in Ratanpur
What started in 2016 with the first two nurseries in Ratanpur is by now not only spreading to other regions nearby (nurseries in Bujapani and Bandipur) but also to the neighbouring districts of Lamjung, Gorka and even Pokhara. Each of these nurseries is managed and operated by a local, most often female, farmer providing a meaningful task and good income opportunity. The initial investments, training and wages were provided by Ithaka but all nurseries are targeted and trained to become financially independent after 6 to 12 months generating income mainly through the selling of tree saplings to the farmers of the village as well as to Ithaka for coordinated forest garden projects.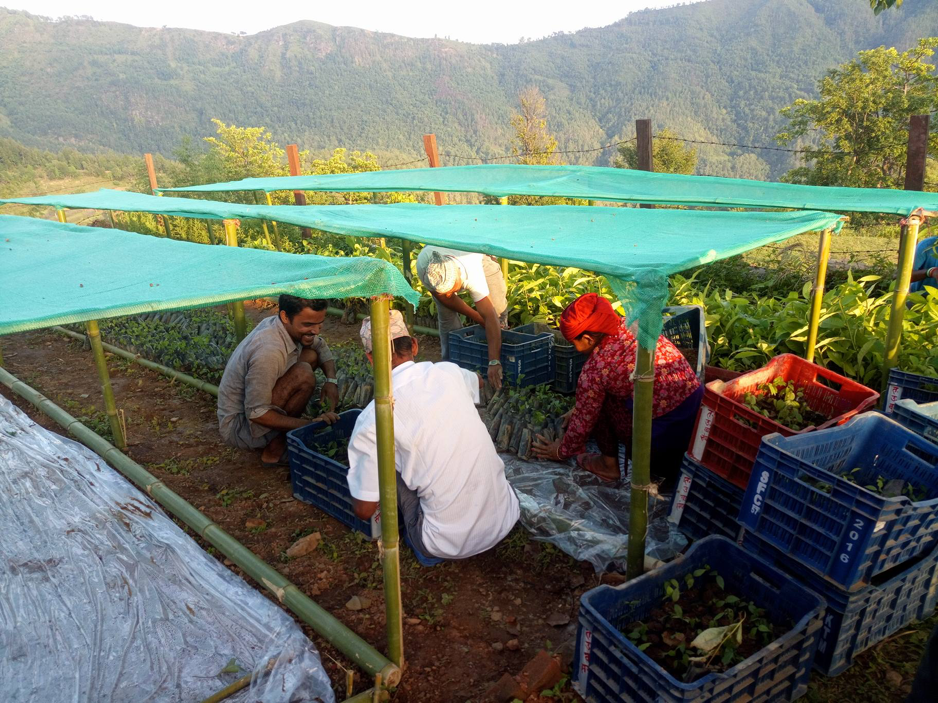 Figure 2: Planting of new seeds and maintenance are often done in groups which are nice occasions to strengthen the cohesion of the villagers.   
Each nursery operator receives training regarding (1) nursery construction (bamboo frames, shade nets, sunken-beds), (2) management (preparation of soil substrates with biochar, filling of polybags, planting time and techniques, seed stratification, watering and root pruning) and (3) sales (pricing, marketing, and documentation)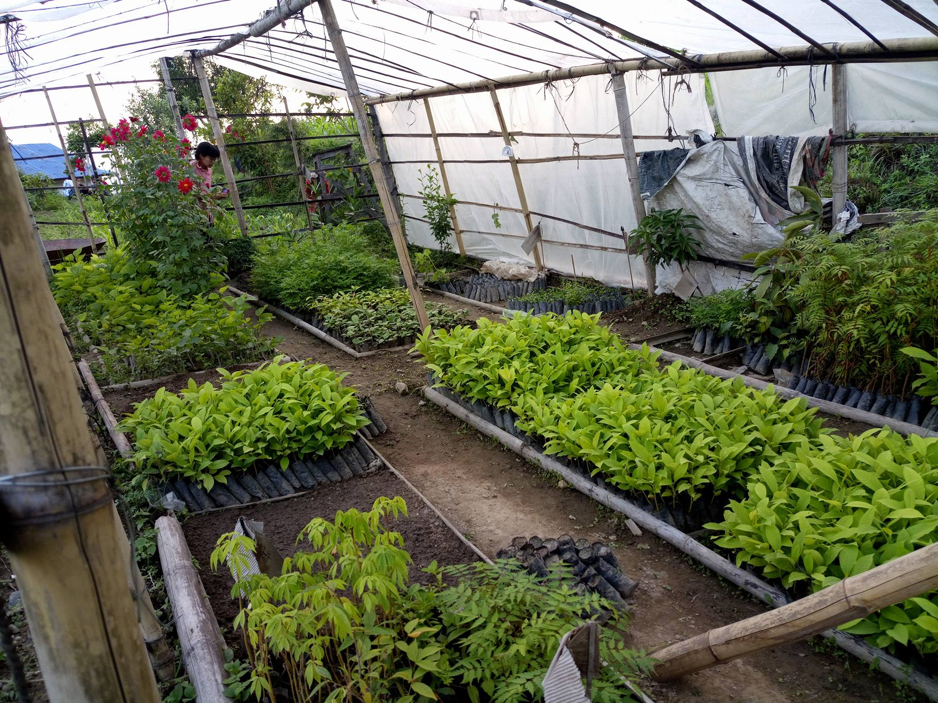 Figure 3: Some of the nurseries are so beautiful, filled with healty plants, that they became the pride of the village. 
The current portfolio of tree species is dominated by magnolia champaca, cinnamon, and maulberry trees supplying diverse material for the associated value chains. Moreover, a wide variety of fruit, nut, fodder and timber- trees for subsistence farming, home use and new value chains are available. Further nursery additions are nitrogen-fixing ground covers as forage-peanut (Arachis glabrata) and slope stabilising grasses such as vetiver and switchgrass.
Seeds for the first batches of production were supplied by the Nepal Agroforestry Foundation (NAF), the Parental Stock Seed Cocoon Resource Centre and the Nepal Vetiver Network (NPVN)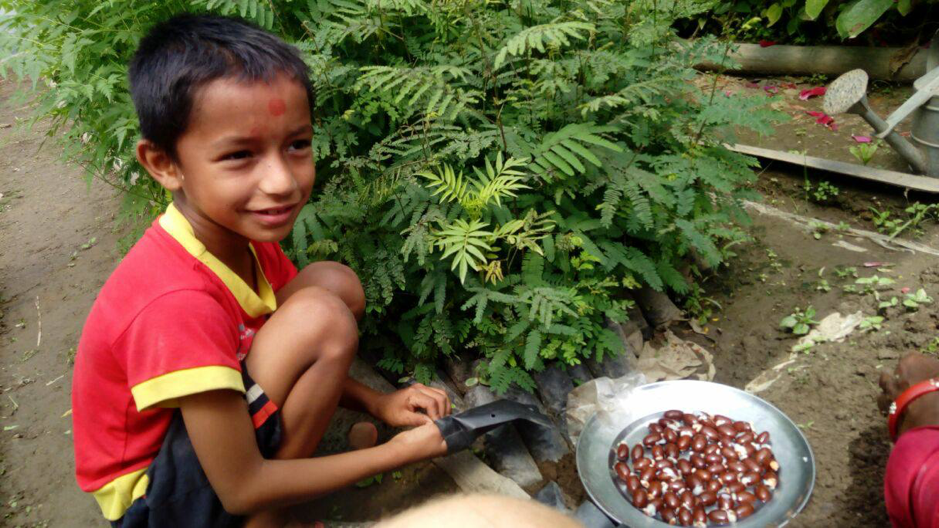 Figure 4: Children usually love to participate and observe over weeks and months the development of trees from seeds (here litchi seeds).
While the success rate in establishing professional tree nurseries in the regional partner villages was convincing, the commercial success through selling their products needs further innovation and guidance.